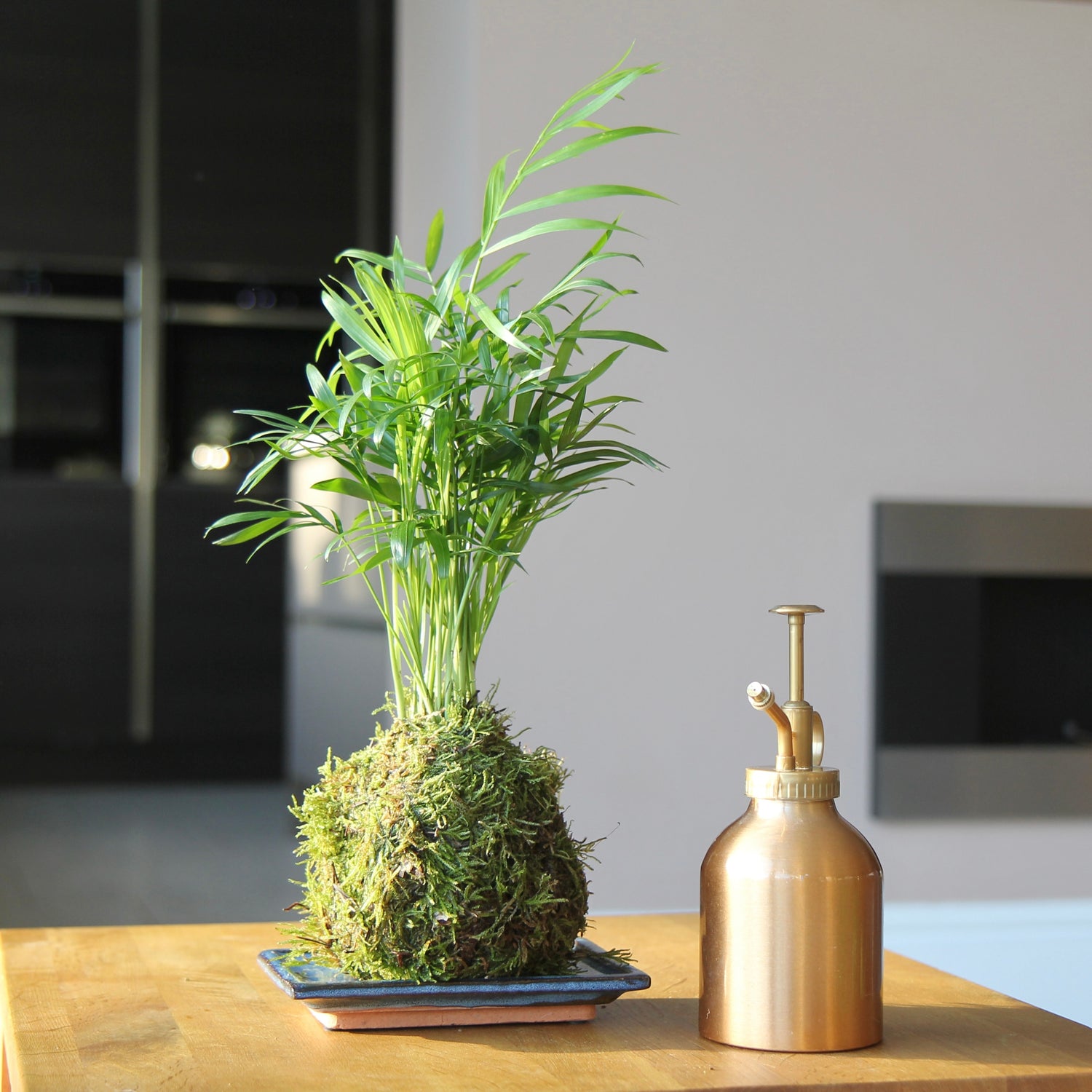 Unique & Eco-friendly Corporate Gifts
Discover company gifts that not only boast aesthetic uniqueness but also prioritize sustainability, making them gentler on the planet compared to alternatives.
Bespoke packages with personalisation available for delivery across the UK & Europe.
SHOP OUR CORPORATE BUNDLES
Tranquil Plants Corporate Gifting
Whatever your needs, we've got your corporate gifting covered...
Browse from our range of corporate bundles, or let us tailor a bespoke package based on your unique requirements. We offer corporate clients complete flexibility to select any of the plants from our diverse collections, along with your desired accessories or additional extras. 
We also offer a comprehensive personalisation service, so you can incorporate logos onto your gifted products, or include branded packaging and individual greetings cards. 
No order is too small or too large; we accommodate requests ranging from as few as 20 items to over 1000. Rest assured that your gifts will be processed and delivered on-time and in immaculate condition, whether to one location or many. Shipping across Europe is also now available! 
All items are packaged in environmentally friendly, biodegradable materials, so you can send a gift that aligns with your company's stance on sustainability. 
Just contact us with your request for a quote and free sample! 
Why Gift a Tranquil Plant?
Step 1: Choose Your Gift Bundle
Explore our selection of corporate bundles or allow us to create a customized package tailored to your specific needs. Our corporate clients enjoy the freedom to choose from a variety of plants in our diverse collections, accompanied by the accessories or additional extras of your choice.
Corporate Gift Bundles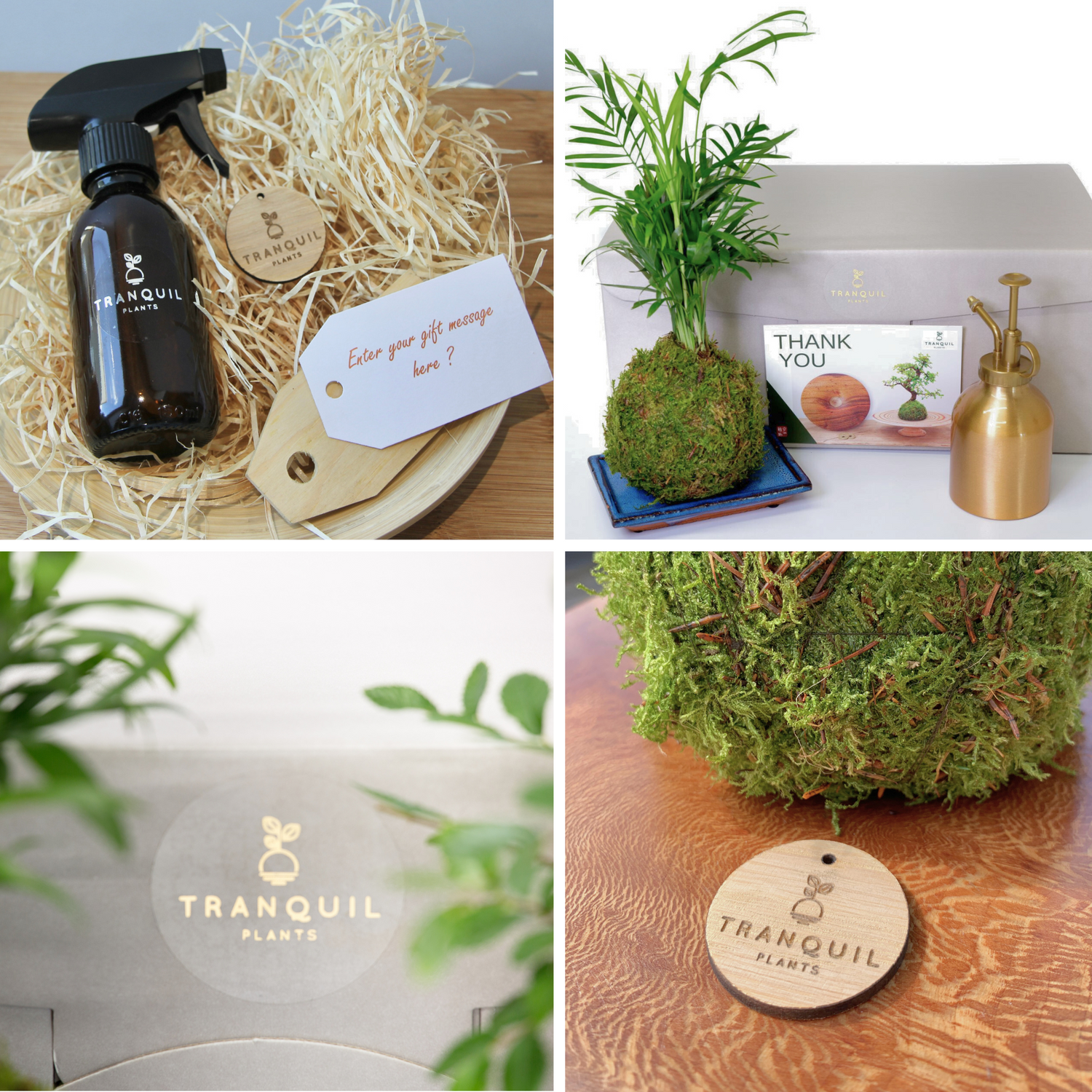 Step 2: Make It Personal
We'll personalise your gifts with your company or client branding, from logo tags to branded packaging and personalised gift cards for each recipient. Just let us know what you would like and we'll make it happen!
Step 3: Tell Us Where to Deliver To
We promise speedy delivery across the UK, whether your orders are going to one destination or multiple locations. You can expect your gifts to be processed and delivered within 1-2 weeks depending on when you need them by.
Shipping across Europe also available.
Contact Us
Step 4: Request a Quote & Receive a Free Sample
Fill out the contact form below and we'll send you a free sample to review before placing your corporate gift order with us.
Contact Us Here to Get Started
Get Discounts Based Your Order Quantity

Brands Who Recommend Us

We've provided corporate gifts for a number of large UK brands.
Our Potted Plant Options

Corporate gift 20 pack - palm plant moss kokedama with tray and wooden logo £24.99 each
Regular price

Sale price

£499.80
Share
Corporate gift 20 pack - birds nest coco fibre fern kokedama with tray and wooden logo £25.99 each
Regular price

Sale price

£519.80
Share
Corporate gift 20 pack - Fern kokedama with tray and chocolate £29.99 each
Regular price

Sale price

£599.80
Share
Corporate gift 20 pack - palm plant moss kokedama with tray copper spray bottle and deluxe box £36.99 each
Regular price

Sale price

£739.80
Share
Hear From Our Clients


We just love our Bonsai trees from Tranquil Plants.  We were looking for something more long-lasting, that sent out the right message to celebrate our 10th year Anniversary at Relish. A plant seemed to be an ideal solution for ourteam now largely working from home, but a bonsai tree is an even more special gift.  Tranquil Plants surpassed my expectations, helping us select the plants they had in stock in the time and despatching them so they all arrived on the same day.  The plants are really fabulous

Monique Drummond, Founder of Relish Research Ltd
Tranquil Plants provided an excellent service for a major client of ours. The recipients were delighted with the gifts sourced from Tranquil Plants, and I would have no hesitation in recommending them.

David Marsh, Affari Media
We contacted Tranquil Plants for a large corporate order of around 400 plants. For an order of this size, it was short notice but the whole team at Tranquil Plants were friendly, professional and turned it around brilliantly and went above and beyond. All of the orders were received over the same weekend and posted all over the country. We'vehad wonderful feedback from our employees on their gift from Tranquil Plants. I would most definitely recommend Tranquil Plants to anyone looking for a plant-related gift. Thank you so much for making it such a smooth process from start to finish

Jessica Pitts, Michelmores LLP